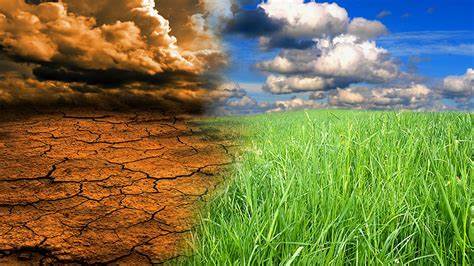 Global Environmental Change (GEC)
Building the resiliency of smallholder agriculture in the era of climate change
Global environmental change (GEC), including and largely driven by climate change, threatens many aspects of life on earth. Agriculture has been among the first sectors to feel its devastating effects, with smallholder farmers among the hardest hit. The food system is both a key contributor to GEC and key part of the solution. Agroecological intensification (AEI) is central to both climate change mitigation and adaptation.
The CCRP addresses urgent climate issues by funding research on agroecological solutions by, with, and for smallholder farmers. Approaches include diversification of farming systems by investing in drought-tolerant species and varieties, many of which have been neglected by formal research systems; building soil health, including organic matter; linking formal and informal climate knowledge systems; and using seed balls and partial weeding to reduce the vulnerability of Sahelian farmers.
Partnerships link the research across local, regional, program, and global scales. The McKnight Foundation, through the CCRP, is part of the Global Alliance for the Future of Food (GA) (www.futureoffood.org). The CCRP's cross-cutting Soil Toolkit and Soils thematic groups, as well as many of its regional projects, contribute to an emerging effort to realize the potential to store carbon in the form of soil organic matter, both reducing atmospheric greenhouse gases and improving the water-holding and nutrient-cycling capacity of agricultural soils.