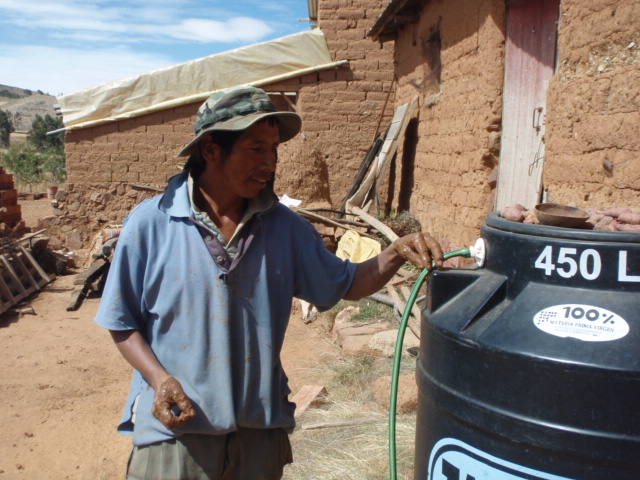 Bioles Knowledge Review
Lead Organization:
Vredeseilanden VZW (Rikolto)
Partner Organizations:
Flacso, University of Michigan
Community of Practice:
Countries:
Ecuador Bolivia Peru
Duration:
11/2019—11/2020
Overview:
Bio-inputs of all kinds, including "bioles" (organic liquid fertilizers) have become popular among ecologically oriented NGOs and farmers in the Andes. Many CCRP-funded organizations have promoted, investigated, or used bioles and other liquid amendments. Interest is growing among agroecology science, practice, and movement communities for more rigorous learning and information about what bioles are, what conditions lead to different results, and how they work. Farmers need to understand how bioles perform in combination with practices such as green manure, erosion control, and soil amendments. The biology and chemistry of bioles present various intriguing scientific and practical issues.
There are also important opportunities to influence policy makers about the costs and benefits of biological versus chemical inputs and other practices using a systems approach. There is a need to describe the current state of knowledge, both formal and informal, with regard to the use of liquid bio-inputs in smallholder agroecosystems, especially how they are used in the Andean context. This entails adequately assessing current academic knowledge as well as practical knowledge on the use of liquid biofertilizers, which requires partnering with local practitioners and small organizations within the region to collect information that can be compared to formal descriptions of the use and application of bioles, and to share it among interested parties.
Grant Aims:
The use of bioles is commonly advocated among agroecology practitioners in Latin America and, increasingly, around the world. Their use may improve productivity by providing nutrients and reducing pest damage and is often offered as proof that a farm is agroecological. The CCRP has funded projects in the past and currently that have done some research on bioles as a tangential activity, but the existing practices are diverse, findings related to bioles are ambiguous, and farmers' practices and perspectives are equivocal. There is a need for greater clarity and coherence in the evidence base that could support decision-making regarding bioles.
The overall objective is to bring together existing knowledge on liquid biofertilizers in a meta-analysis, featuring a detailed typology of the characterization of liquid bio-inputs, their formulation, and use in different contexts. This knowledge will better inform the practical use of bioles in the Andes, but also to identify pressing areas for basic and/or applied research.
Outputs and Outcomes:
Outputs:
Review of global research on liquid organic inputs: The team will carry out an analysis of global knowledge on liquid bio-inputs. This will be done through a systematic and exhaustive bibliographic review of academic research. The team will categorize the nature of these inputs, including raw materials, preparation/ fermentation methods, chemical and microbiological composition, the purpose and objectives of their use, and observed results of the application of the different preparations under different conditions.
Socio-ecological review of agro-ecological liquid bio-inputs: To identify key regional experiences and participants, the team will map the relevant experiences and participants in each Andean country. This component will consist of interviews and field visits to selected sites. The mapping will take into account the historical approach of farming practices, cultural perceptions by farmers, and impacts made on farming systems.
Outcomes:
This process will strengthen links among researchers and scientists, NGOs, and practitioners, which will facilitate future research and outreach into bio-inputs and related practices. It will also help train future professionals through involvement of student researchers. The creation and dissemination of this knowledge related to liquid bio-inputs will strengthen among between communities and practitioners in the agroecological regions of the high Andes, and strengthen sharing of knowledge and experience into the future.