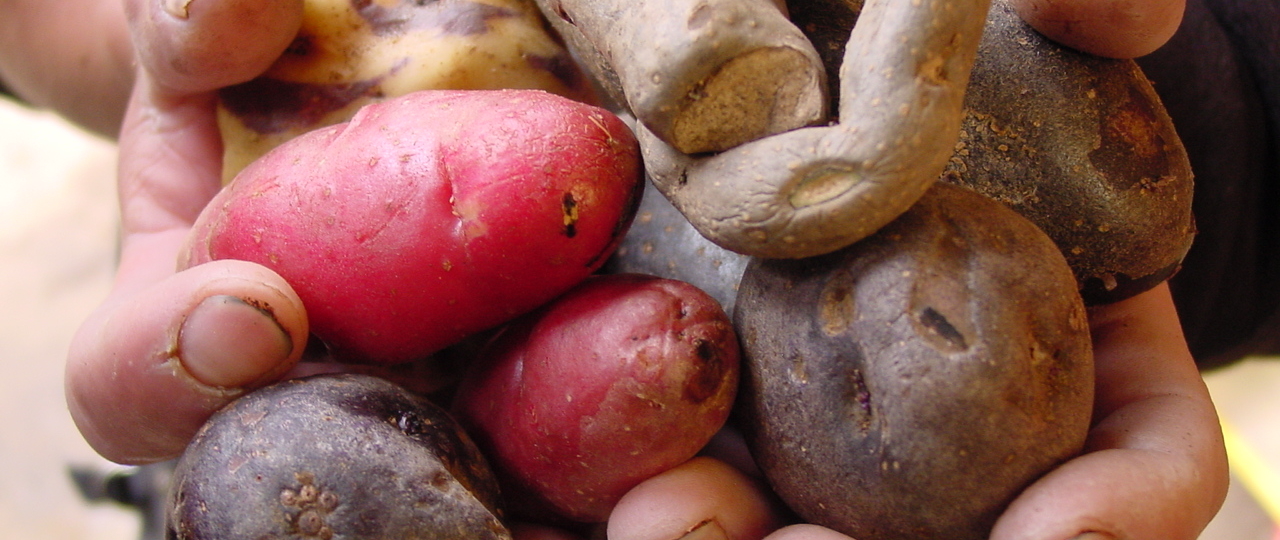 Biopesticide/potato moth
Lead Organization:
Corporacion INIAP
Community of Practice:
Countries:
Ecuador
Duration:
8/2009—8/2011
Overview:
The Carchi province of Ecuador produces the majority of potato for the country and also has the highest levels of agrochemical use, thus it is a logical place to conduct trials for a new biopesticide for control of potato moth.This project takes advantage of a local network of students, governmental officials and farmers' organizations led by INIAP researchers that can be mobilized to produce, test, study and disseminate the semi-commercial quantities that can then be scaled up to national distribution. While the initial product was developed in the first phase of this project, there are still many unknowns on how to best produce and distribute this product, which is applied to seed potato in storage. This project will research aspects such as packaging, pricing and distribution channels for the final product.This Andes COP project contributes to the regional strategy of using Agro-Ecological Intensification to achieve greater yields while not sacrificing environmental and health aims.
Grant Aims:
Validate and position biopesticide use in the management system of seed potato farmers in Carchi province.Develop a pilot process for biopesticide marketing at the local level in the province of CarchiPlace biopesticide in the National Register of Pesticides AGROCALIDAD, prior to marketing.Ensure a biopesticide production of semi-commercial level to meet the needs of usability testing and implementation in the province of Carchi and introduction in the other provinces.Identify and characterize new viral strains for control of potato moth.
Outputs and Outcomes:
Signed an agreement to use government facilities in Carchi to produce the Biopesticide in the future.The potato producers' association CONPAPA has been using the biopesticide on all seeds and is committed to the product.
Resources