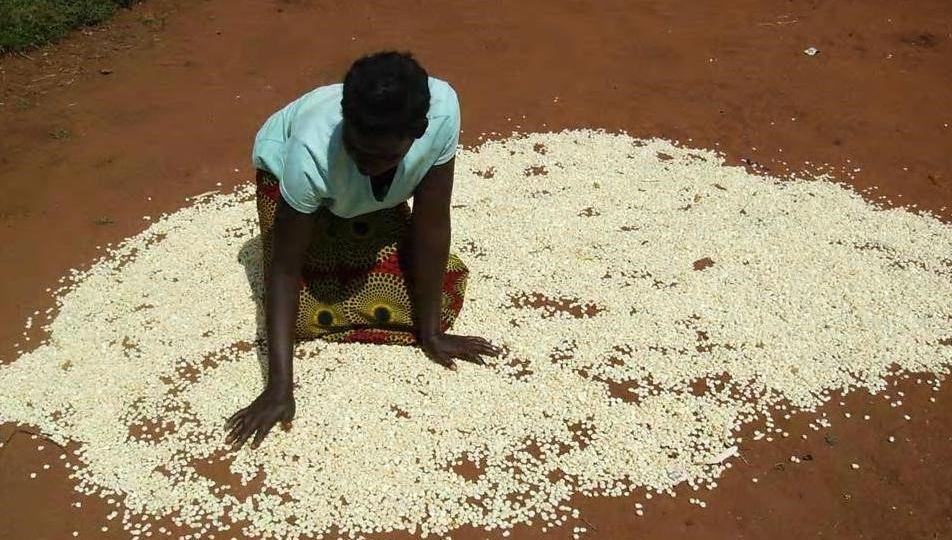 Groundnut postharvest value chain
Lead Organization:
Compatible Technology International, Sokoine University of Agriculture (Tanzania), ICRISAT (Malawi)
Partner Organizations:
NASFAM, CFNA, Plan International, UMATI, Agricultural Research Institute Makutupora, World Vision Tanzania
Community of Practice:
Countries:
Tanzania and Malawi
Duration:
8/2009—8/2013
Overview:
One quarter to one third of under five year olds remain malnourished in Malawi and Tanzania despite improvements in farmer access to improved crop cultivars and production technologies. With complimentary foods based on starchy staples, protein energy malnutrition remains widespread and particular problem for infants over six months old. By formulating and testing legume rich complimentary foods and encouraging village-based enterprises to prepare and sell these the project will complement on-going investments by CCRP in southern Africa to increase legume production and productivity as a strategy to enhance nutrition of the poor and vulnerable. The project also investigates the need for inexpensive, labour saving tools for post-harvest handling and processing of groundnuts. SMEs that fabricate agricultural tools will be provided with support to make prototypes of new tools for testing and with business plans to undertake manufacture and promotion to groundnut farmers so precluding the need to import equipment. The project is implemented by Compatible Technologies Incorporated CTI) of St. Paul, USA, in partnership with ICRISAT (Malawi) and Sokoine University of Agriculture (Tanzania).
Grant Aims:
The project aims at identifying major challenges faced during the harvesting and post-harvesting processes of groundnuts in order to develop technologies that will address yield losses in both quality and quantity but also reduce labor. Marked reduction in post-harvest losses of groundnuts and increased quality (physical, aflatoxin infection, marketable value);Measurable improvements in nutrition of children under five children;Significantly increased incomes of groundnut farmers, especially women;Increased labor productivity in post-harvest operations for women, including reduced physical drudgery;Strengthened associative community-level organizations to support future development
Outputs and Outcomes:
Protocol for complementary foods feeding study has been developed to improve the nutrition of children between 6 and 24 months through adoption of improved complementary foods using groundnuts and locally available cereals as base ingredients.Four complementary recipes based on groundnuts evaluated by 80 pilot mother for acceptability.Evaluation of hand-operated strippers, including on-farm tests in Malawi and Tanzania has found a "stationary screen" and "drum beater" models to be most effective and favored as it is easy to make with no moving parts nor requiring spare parts.