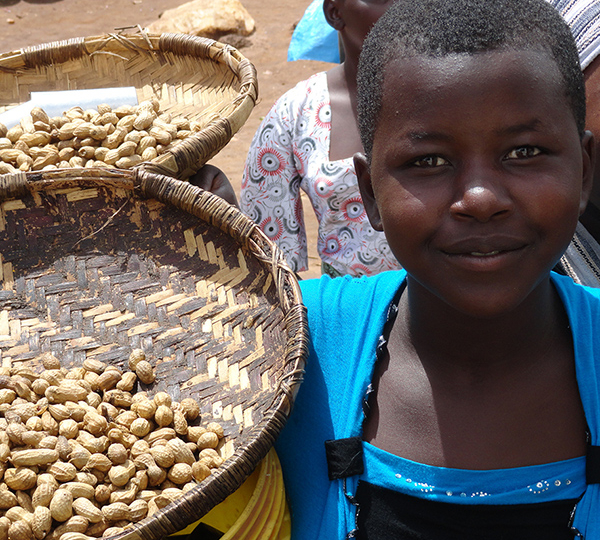 Legume Diversity Support
Lead Organization:
Cornell University
Community of Practice:
Countries:
Ethiopia
Duration:
3/2018—3/2020
Overview:
The purpose of this grant is to support capacity strengthening of the Legume Diversity Project faculty and graduate students to conduct high quality agroecological research on legume diversity.
The Cornell team, with support from the GIS and Research Methods projects, will continue to lead training sessions to complement students' coursework at their home universities, emphasizing writing and analytical skills. During Phase II, the project proposes to train a second cohort of students. The students will continue to investigate farmers' knowledge of traditional legume varieties, focusing on new crops, cultural groups, and agroecological zones. Some students will conduct research that builds on the knowledge gathered during Phase I to test hypotheses about the advantages of farmers' varieties. These experiments will focus on traits that farmers identified as beneficial to soil fertility, cropping systems, disease resistance, and nutritional content.
Grant Aims:
To enhance the rigor and impact of agroecological research focused on Ethiopia's legume diversity by strengthening the research skills of graduate students, university faculty, and government researchers.
Specific Objectives:
To build capacity among Ethiopian university faculty and students to use cutting-edge research tools and conduct innovative and impactful research on the status and significance of legume diversity for smallholder farmers, as well as its potential contributions to agroecological intensification;
To develop an easily accessible online repository for materials developed by the main Legume Diversity Project to for use by relevant stakeholders; and
To investigate the contributions of legume diversity to adaptive capacity for climate change by assessing whether the response diversity of crop species and varieties at household and community scales has enabled farmers to maintain productivity under an increasingly variable climate.
Outputs and Outcomes:
Outputs
Increased capacity of staff and students to use of cutting edge research tools;
Legumes species fit for different farming contexts documented;
A scientific work focusing on the role of legume diversity in adapting to climate change published; and
An online repository of materials developed.
Outcomes
Enhanced capacity of young Ethiopian agricultural scientists to conduct interdisciplinary research that contributes to the well-being of smallholder farming communities;
Greater numbers of agricultural scientists in Ethiopia who use a range of powerful analytical approaches in their research, including efficient digital data collection and management, rigorous statistical testing, meta-analysis, and Geographic Information Systems; and
A deeper understanding of how the diversity of traits among legume crops and varieties contributes to the adaptive capacity of farming households and communities in the context of climate variability; and
Enhanced appreciation and use of farmers' knowledge of legume varieties among students, faculty, and government researchers.