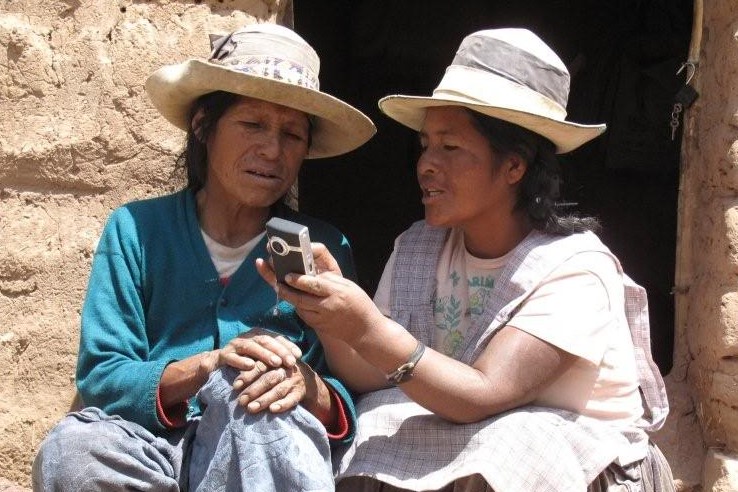 Local Language Videos
Lead Organization:
Access Agriculture
Partner Organizations:
Agro-Insight, Propina, Fundación Valles
Community of Practice:
Andes, East & Southern Africa, West Africa
Duration:
5/2019—5/2020
Overview:
The mission of the CCRP is to "help smallholder farmers feed their world," and as such, the program aims to co-create and share useful agroecological knowledge among farmers and those who serve them. In this context, the CCRP has worked with Access Agriculture in several ways in the past, and grantee organizations and their partner farmers have found their work valuable. For example, videos made in collaboration with CCRP teams in the Andes have documented important research contributions on aflatoxin management and other topics. After translation into African languages, the videos have allowed farmers across the world to benefit from the work of the Andean teams. McKnight also supported the production of videos on fall armyworm, as part of the program's response to the crisis caused by the pest's arrival in Africa and India. Access Agriculture and partners have worked with CCRP regions and grantees to develop storylines and document their work to make it available and accessible to farmers. The CCRP's FRN projects need ways of introducing relevant options to farmers in a compelling and clear format, and videos have emerged as a preferred approach to introducing new ideas and options.
This request arose based on an exceptional need of this key CCRP partner for operating support. Helping support the platform in its moment of need provides the CCRP with an opportunity to make more videos accessible to more farmers through engagement with regional CoPs and translation of a substantial number of videos. This also allows the CCRP to serve its FRN projects by enhancing access to a greater number of practical, farmer-oriented agroecological options in a format that farmers are known to appreciate. Finally, since the translated videos will be publicly available for download, viewing, and sharing among those active in the agricultural sector, it has the potential for broader impact as well.
Grant Aims:
Through this project, Access Agriculture will aim to:
Mainstream farmer-to-farmer video as an integral part of participatory research, both at inception and knowledge-sharing phases.
Engage CCRP grantees in translating farmer training videos and jointly developing outreach strategies, thus widening grantees' understanding of how video can help them strengthen their relationship with farming communities and create impact at scale.
Motivate CCRP grantees to invest in video translations and outreach with their own resources, this year and in the long-term.
Outputs and Outcomes:
Outputs
A majority of McKnight CCRP grantees in three CoPs will be involved in a participatory exercise to choose videos for translation.
Regular dialogue will be established between Access Agriculture, CCRP grantees, including FRNs.
Selected McKnight CCRP grantees will help to backstop translation into languages of interest to them.
Translate 50 videos to Spanish for the Andes as part of a translation workshop with grantees
Translate 25 videos from French to West African languages
Translate 25 videos from English to east African languages
Host the 100 videos on accessagriculture.org, for worldwide free download and viewing
Conduct a brief, online survey with the CCRP staff and grantees using Survey Monkey.
Hold a work session with the grantees at each CoP meeting in 2020 to gather feedback from them.
Outcomes
CCRP grantees have strengthened capacities to build farmers' perspectives and ideas from the Global South into their collaborative research on AEI, nutrition, and equitable development for African and Andean cropping systems.
Selected CCRP grantees will participate in translating farmer learning videos, as on-the-job experience.
The 100 translated videos will be placed on the Access Agriculture web platform, enabling access to the global R&D community, agricultural education institutes, and farmers directly.
CCRP grantees will gain and share experiences on the use of farmer-to-farmer training videos as a means to support and scale South-South learning on AEI and nutrition.
Resources