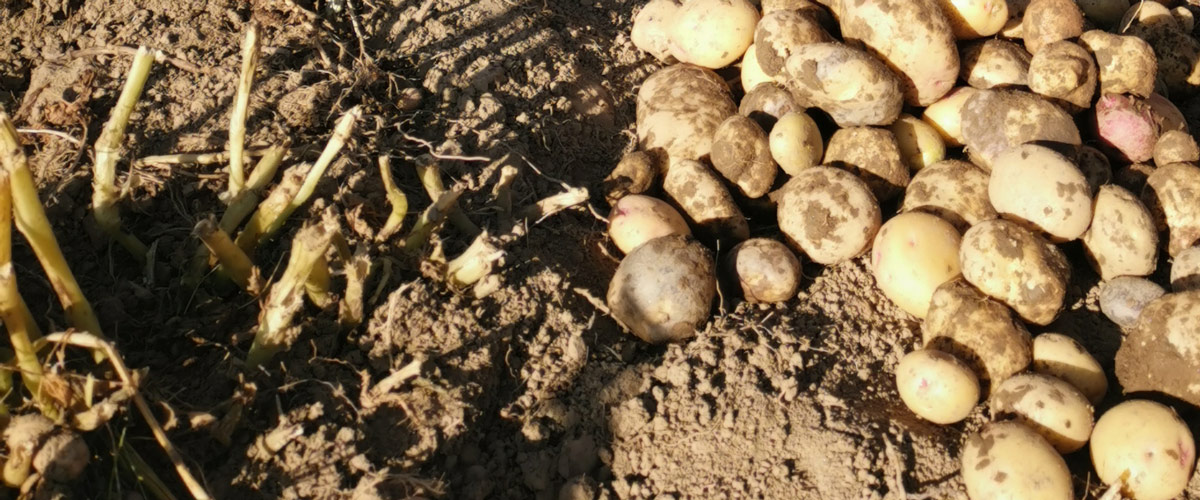 Scaling Up Local Agroecological Food Systems
Lead Organization:
Eclosio
Partner Organizations:
DIACONIA and Slow Food in Peru, Centro Peruano de Estudios Sociales (CEPES), Instituto de Promoción para la Gestión del Agua (IPROGA), Young Professionals for Agricultural Development (YPARD), Liège University, Universidad Nacional Santiago Antúnez de Mayolo de Huaraz (UNASAM), Instituto de Educación Superior Tecnológico Público Aija-Monserrate, University of Reading, Peruvian Agroecological Consortium (CAP), Municipalities and state social programs
Community of Practice:
Countries:
Peru
Duration:
5/2021—5/2024
Overview:
Family farms, 64 percent of which are in the Andes, supply 70 percent of the food basket in the Pescado/Llactún River micro basin located in Aija in Ancash's Black Mountain Range. Diversified (potatoes, grains, fruit trees, guinea pigs, etc.) family agriculture dominates in this semiarid high Andean territory and orients to the local market and self-consumption. Eclosio and DIACONIA have for several years collaborated with the communities, the provincial association of ecological producers (APEA), and peasant families.
Family agriculture faces the effects of climate change and multiple crises generated by Covid-19 and other factors. High indices of poverty (44 percent in Aija) and child malnutrition (39 percent) persist. This project highlights two challenges: the growing scarcity of water stemming from climate change and its poor management for family agriculture, and the insecurity (limited access and product differentiation) of markets and vulnerability of food systems. The latter includes the de-escalation of organic production owing to pricing resistance, labor shortages caused by migration to the cities, where public health problems resulting from poor nutrition are growing (Ancash's overweight population rate is 54 percent), and changing consumption patterns (Slow Food, 2017).
Grant Aims:
Agroecology's role between the challenges is noteworthy because it contributes to better management of water, among other resources, and to the development of markets aimed at sustainable food systems. Global issues concern many villages in the Andes and will be applied to the territorial case of the micro basin with and from families who own up to 3 hectares of land.
1. In the face of climate change, achieve more sustainable water management by communities in high Andean territories, particularly Aija.

Sufficient water during the dry season is a condition for triggering crops, diets (both quantitative and qualitative), and income opportunities throughout the year and, thus, for the future of Andean family agriculture and sustainability of food systems. Aija community members consider water for agriculture their priority. It is also key to providing young people with rural development opportunities instead of rural exodus.
2. Develop and strengthen more sustainable local markets and food systems by and from high Andean communities and territories, particularly Aija.
Resolving some of the difficulties faced by Andean producers in commercialization is one of the driving forces behind production promotion. It is also expected to contribute to better access to local, nontoxic, and nutritious food, a central objective of the CCRP, as well as to a change in food consumption habits for better health, especially among vulnerable urban-rural populations.
Included with both themes is the socio-territorial dynamic, especially the high rural mobility of, among others, young people from the rural Andes who come and go between the Andes and the city for studies and/or multiple jobs or who, established in the city, maintain a family, food/cultural, and/or commercial link with their land of origin.
Outputs and Outcomes:
Outputs
Awareness and advocacy actions: awareness/strengthening workshops for irrigation committees and the Slow Food methodology and tools for consumers
Meetings of young farmers
Multi-stakeholders consultation tables and advocacy workshops involving community leaders and decision makers from local to national
Two cross-cutting outputs will be highlighted as below. Although sub-results of these outputs are already included or contribute to previous outputs, they generate different types of knowledge and contribute to several outcomes.
PAR processes led by local nuclei as in the research approach
Training processes and exchange of experiences as in capacity building efforts
Outcomes
The first outcome of each objective will focus on creating new knowledge, working with about 40 people from the communities and having as outputs two research efforts applied to Aija, which will start from two main questions:
How can more sustainable water management in High Andean communities and territories be developed?
How can local and proximity markets, which contribute to sustainable food systems by and from High Andean communities and territories, be developed?
The second outcome will be the implementation of new practices, or know-how. The outputs will be local pilot actions in the field and/or the improvement of ongoing actions, which in turn will generate reflections that will allow for feedback to the other outcomes. At this level, it is expected to reach about 200 micro basin families.
The third outcome will seek a change in attitudes/behavior, or know-how to-be, in the population and among political decision makers.