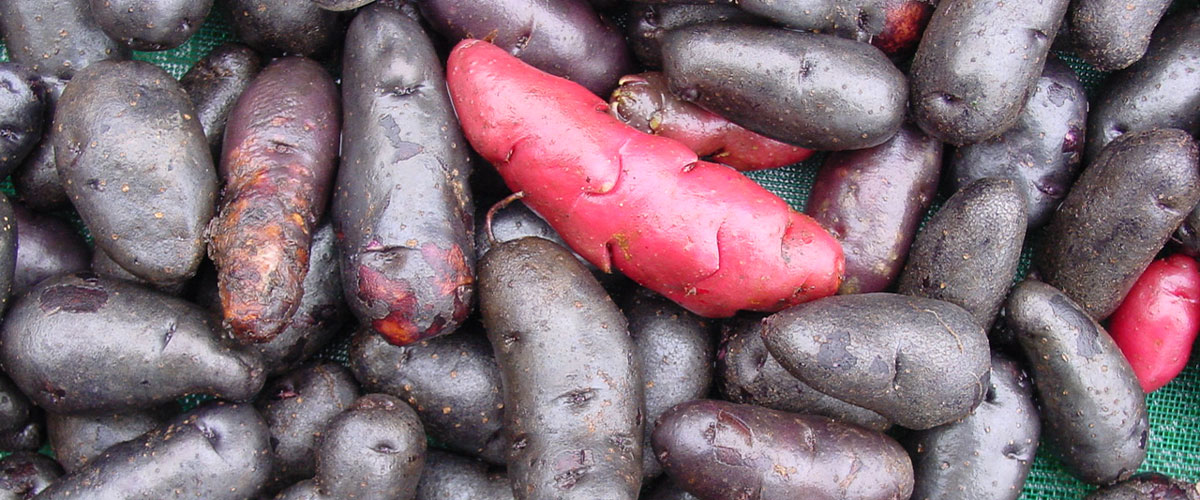 LEISA Magazine, a Champion of Agroecology
Published on:
March 16, 2021
Community of Practice:
LEISA, a Spanish-language agroecology magazine the CCRP supports, recently garnered attention for two items of note:
The Potato Guardian Network of Peru (AGUAPAN) was featured on the last page of its October 2020 issue. The article highlights AGUAPAN's practice of having one of its more than 50 members—whose farms are spread across the Central Highlands of Peru—send around 6,000 kilograms of native potato varieties to Lima each week. These are sold directly to more than 100 regular consumers.
In other news, LEISA has been an active member in two Peruvian movements: Perú País Libre de Transgénicos (PPLT) and "Healthy Food." PPLT is in the final stages of extending the moratorium on the entry of transgenic seeds into Peru, an important center of global agrobiodiversity. The "Healthy Food" platform has been gaining traction with its message that nutritious food is an important factor for overall health and helps to strengthen the body against viral infections such as Covid-19.