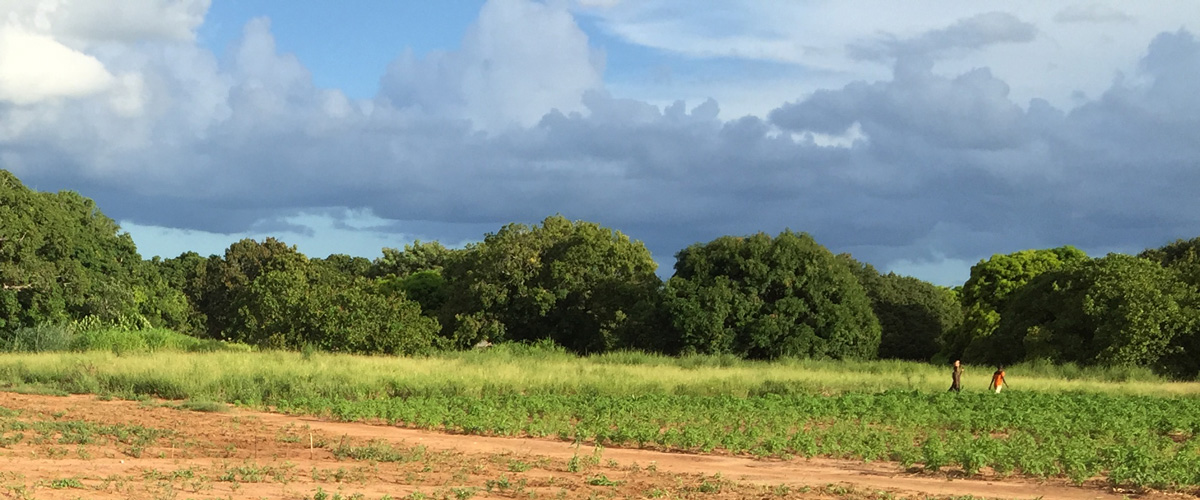 Research Methods Support (RMS)
Published on:
February 16, 2021
Everybody can describe how Covid-19 has changed their lives and work, including the CCRP-funded research methods support (RMS) project team. Early in the pandemic, the RMS team replanned their work so it could be done remotely. They then published guides and suggestions for others making the same transition. For some time prior to the pandemic, they'd considered increasing the proportion of work done remotely because of several potential advantages, including:
Ability to interact with many more people and increase participation.
Possibility of alternative formats, such as workshops that are spread out over time and include substantial offline work — rather than squeezing everything into a few days.
Reduced environmental, financial, health, and personal costs of travel.
Increased efficiency with less unproductive time and eliminating the overhead costs of organizing face-to-face meetings.
Yes, remote work has downsides as well, but it also boasts important upsides. Here are some examples that illustrate the benefits in action.
First, they redesigned the RMS online resource collection, and during the 12 months of the pandemic they've seen an increase in its use. Statistics on the YouTube channel where the RMS videos are housed are impressive — a tenfold increase in views and viewers.
February 1, 2020-January 31, 2021
Views: 23,493
Total viewing time: 1,300 hours
Unique viewers: approximately 10,000
February 1, 2019-January 31, 2020
Views: 2,910
Total viewing time: 188 hours
Unique viewers: approximately 1,000
According to YouTube data, the expanded pandemic audience was:
84% male and 16% female
Primarily (72.5%) in the 25-34 age group
Mostly located in 1. USA, 2. Kenya, 3. Ethiopia, 4. India, and 5. Nigeria
These exciting results demonstrate that the work is reaching beyond CCRP grantees to an even larger global audience.
Second, RMS ran a Spanish-language training course on ODK (tools for digital data collection) that attracted 88 participants. It was followed by an English version. Materials from those trainings, which are among the most popular YouTube content, are in the online resource collection. The ODK course in English illustrated a trend they've seen with their remote workshops: 243 people registered, but only 122 actually took part. The reasons for the gap aren't explained, but there are many hurdles to participation — e.g., timing, other commitments, and often unreliable internet connections. And, of course, registrants for an ODK course aren't the only people who don't follow through with every good intention.
Currently in progress is the RMS online training course on R, open-source software for data analysis. Of its 130 registered participants, 75% are from the CCRP in the East & Southern Africa community of practice, 15% from the Andes, 5% from West Africa, and 5% from elsewhere. The course is being translated into French for CCRP's West African grantees. The core materials, including videos, are in the public domain resource collection.
The remote workshops take different styles. In December, for example, RMS ran one based on principles of peer-to-peer learning combined with making progress on participants' own work. At the East Africa community of practice meeting in September, students asked for guidance on presenting results. So RMS created a weeklong workshop on that topic.
Two dozen graduate students from the region presented examples of their results, critiqued each other based on shared principles, worked on improving their presentation, and reflected on what they learned.

The workshop addressed the challenges of pulling a convincing story out of complex research findings and telling it to different audiences — as well as more technical skills, such as drawing a good graph. The content seems to have been useful and appreciated, so RMS is preparing it for publication on the resources site.
Students were asked to evaluate the workshops. This response sums up the sentiments of a number of participants: "It has been an eye opener! It's good to know why we do some things, and not doing them as a routine." Another explained how the effect of the workshops can extend beyond the immediate participants: "I can even help my fellow students better, especially the undergraduates." And here's another benefit — RMS had fun creating and teaching the course.