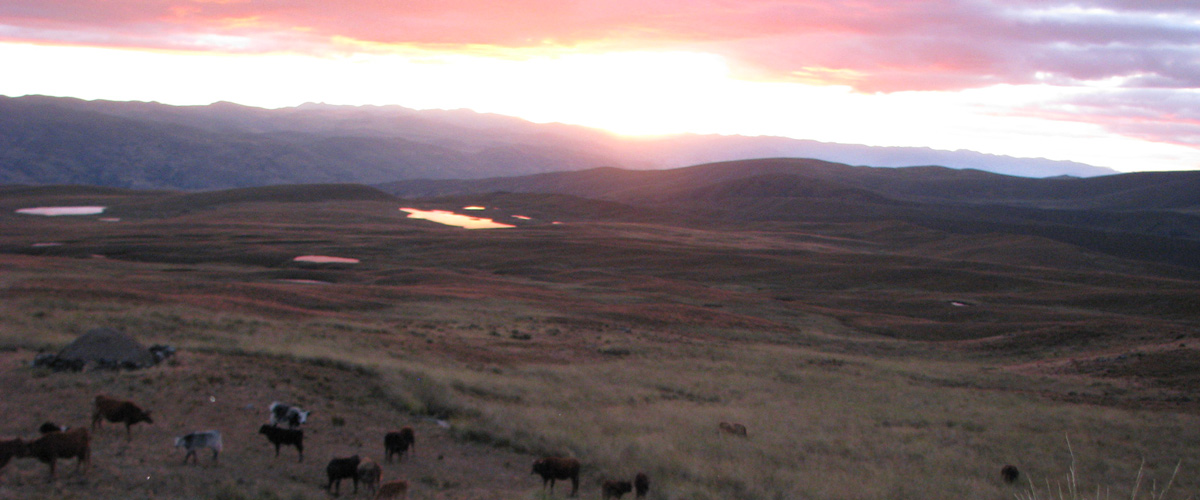 Updates from the Andes Community of Practice
Published on:
March 16, 2021
Community of Practice:
Mini Greenhouses Help Farmers Respond to Pandemic
The use of agroecology has risen among rural populations in Ecuador. During the Covid-19 quarantine, farmers have been unable to travel freely to markets to purchase or trade for food items they don't grow and to buy chemical inputs. To help with local food sovereignty, SWISSAID received a technical assistance grant from the CCRP to enable six rural communities in Ecuador to each build a mini greenhouse for agroecologically grown vegetables. The resulting produce improves the diversity of local diets and demonstrates how to grow without external chemical inputs.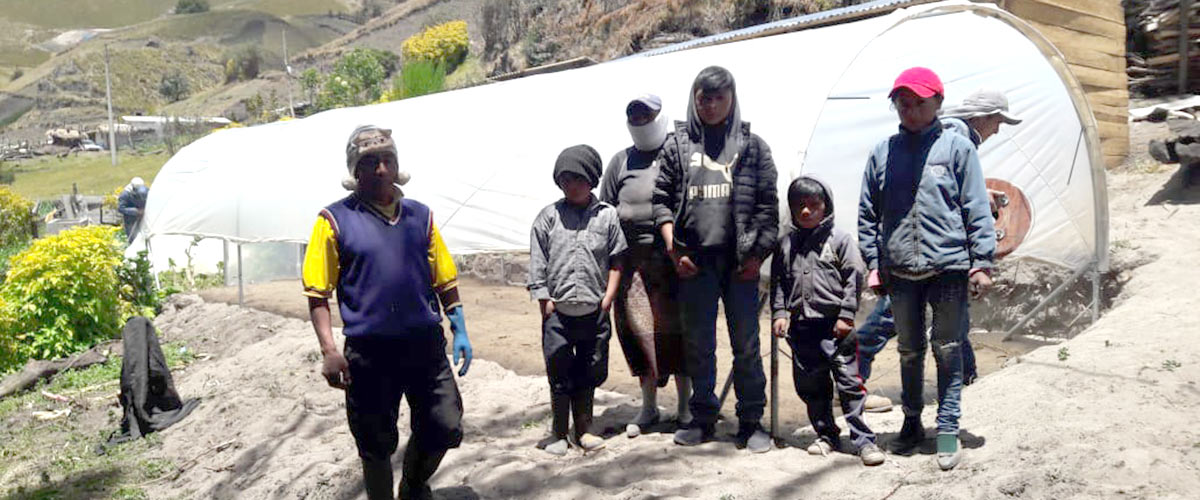 A community in the Cotopaxi Province of Ecuador builds a mini greenhouse using materials provided by the CCRP. Source: SWISSAID
Seasonal Altiplano Weather Proves Devastating
The 2020–21 growing season in the Bolivian altiplano has been especially devastating for growing quinoa. The beginning of the season was marked by a severe drought. Grantee Alejandro Bonifacio, PhD, reflects that no species or technology can overcome these increasingly extreme climatic factors. Planting on hillsides helps because frost sinks, but that requires manual sowing, which can be hard because young laborers are increasingly moving away from the area. Frost-resistant quinoa varieties tend to have a longer growing cycle, and they were lost in the first drought. Qañawa, another native grain similar to quinoa, has been doing fine because it is resistant to hail and frost. "It is a resource that we undervalue until now," says Bonifacio.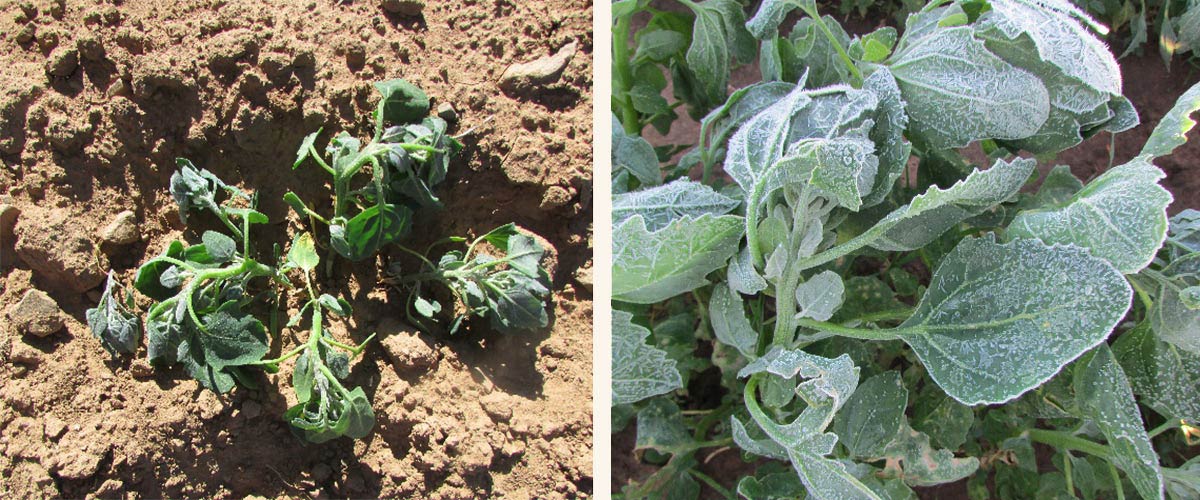 Left: Quinoa plant in Viacha, Bolivia, in November 2020 after a drought that also delayed the planting. Right: Quinoa plant in Viacha, Bolivia, in January 2021 after a frost. Source: Alejandro Bonifacio
EcoConsumers Runs Market Experiments
The EcoConsumers project in Cochabamba, Bolivia, ran its first experiments in open-air markets to assess what messages resonate with consumers and prompt them to buy more agroecological (AE) foods. In exchange for participating in the experience, consumers were given a basket of food of their choosing, which proved an enticing incentive. Participants were randomly assigned to receive one of five different messages—e.g., the health benefits of AE food, the benefits to farmers, and the environmental benefits. Some participants received combined messages. Consumers were given a voucher to spend on food items. After hearing the selected message, they could exchange items in their baskets for AE ones.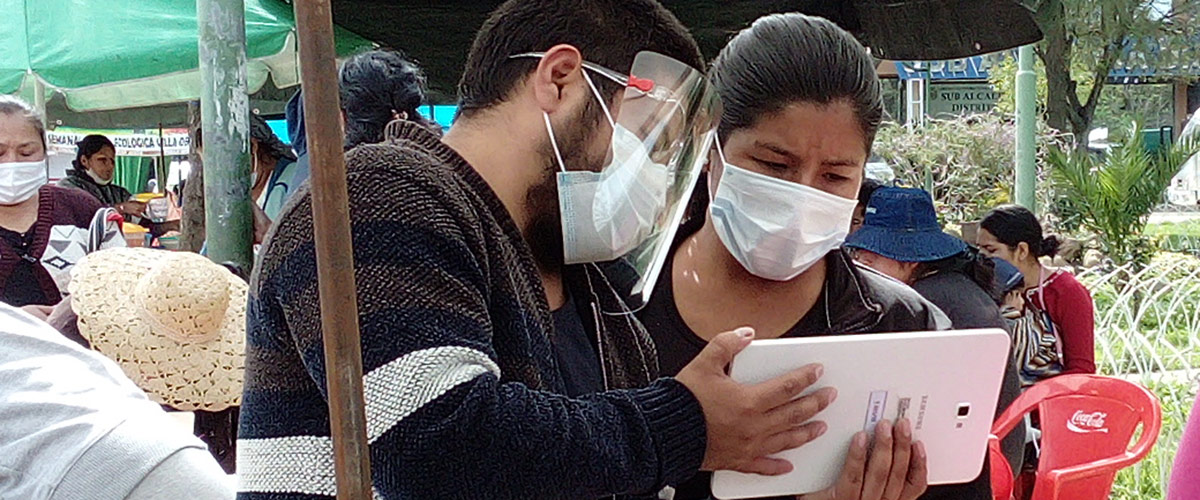 A researcher in Cochabamba, Bolivia, shows one of the messages to a consumer. Source: Mariana Alem
Potato Seed Studentship Tackles Potato Purple Top
The Potato Seed studentship overseen by the International Potato Center has been actively involved in setting up a monitoring network for the rapidly spreading and devastating potato purple top disease. Possible mitigation strategies are being explored.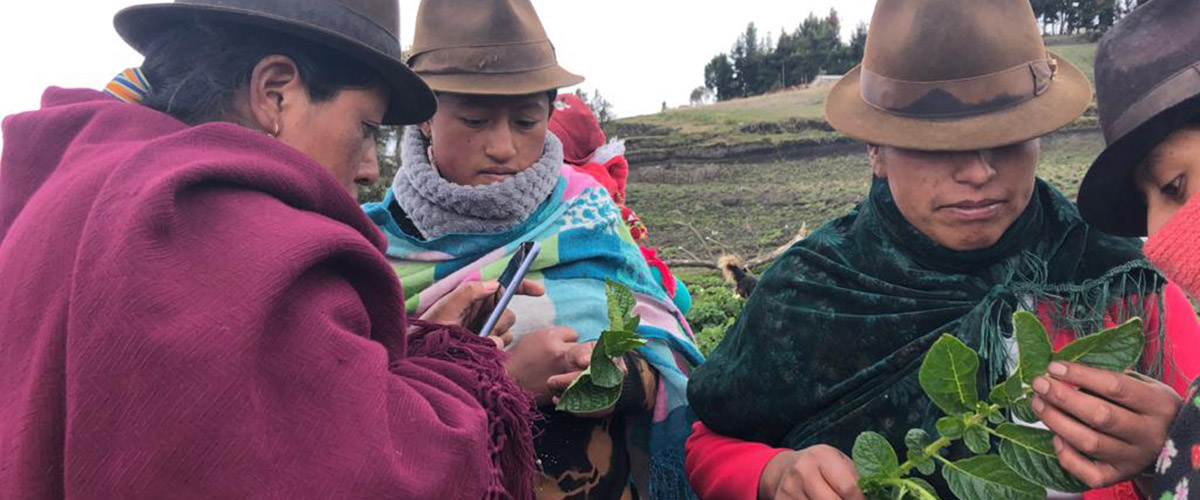 Members of a farmer research network use mobile phone photos to monitor and report potato pests and diseases in Cotopaxi, Ecuador. Source: Israel Navarrete