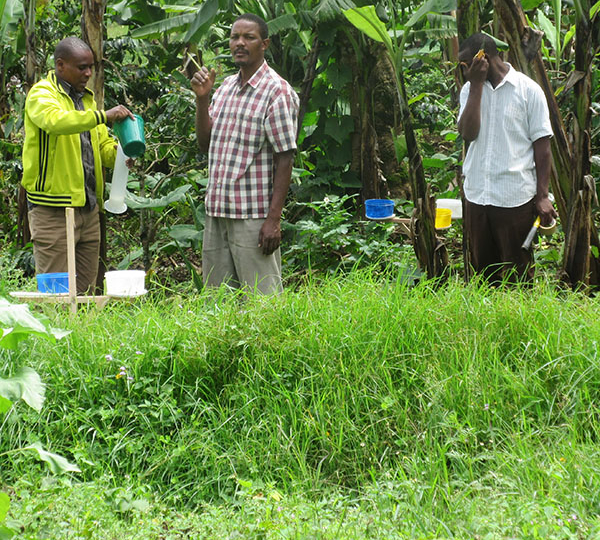 Cross-Cutting Theme: Ecological Pest, Weed & Disease Management (EP&D)
Smallholder farmers face substantial challenges from the diverse insects and pathogens that attack their crops and the weeds that compete with or feed on them. The prioritization activities of many CRFS projects have found that pests (insects, microbes, and plants that negatively affect production and quality) significantly constrain crop production. Legumes are particularly vulnerable to pests, so diversification through legume integration is also limited by pest challenges.
Farmers either lose a great deal of their crops and/or apply synthetic pesticides under conditions that are unsafe for people or pests natural enemies. Pests and diseases (P&D) are important sources of crop losses both before and after harvest, and pose special challenges for legumes, which are particularly susceptible to biotic stresses. CRFS-funded research on P&D has included surveys to identify and characterize particular problems; the identification and/or production and deployment of resistant germplasm; botanical pesticides; the use of diversity to manage biotic and abiotic stresses; solarization; and work with FRNs to integrate these methods. Several projects have been working to address post-harvest losses, which farmers in FRNs have identified as one of their most critical problems.
Related Grants (Projects)